Intramural Sports
Main Content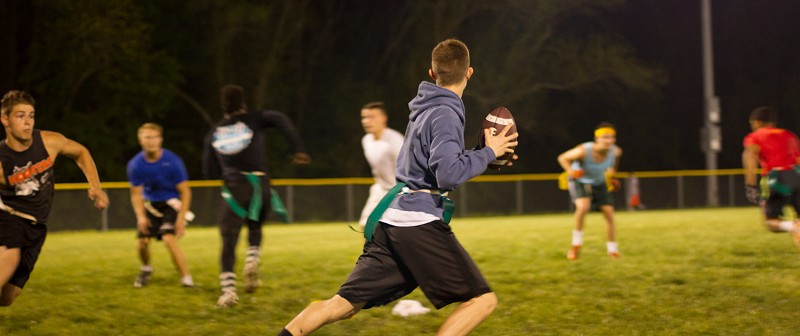 The Competitive Sports Office offers SIU Students and SRC members the opportunity to participate and compete in a fun, inviting, and safe recreational sports atmosphere. Participation in Intramural Sports promotes healthy living and social interaction within the SIU Community. Students develop lifelong skills such as emotional management, teamwork, and effective communication that will benefit them in their future careers.
Registration
Competitive Sports utilizes IMLEAGUES to manage SIU Intramural Sports. IMLEAUGES is an online, cloud-based league management system that places your intramural sporting experience in your hands. Please visit IMLEAGUES to create or join a team and to register as a free agent (individuals who are unable to find a team)
The Competitive Sports Office is located inside the Administrative Offices on the second floor of the Student Recreation Center.
Competitive Sports Office
siucompsports@siu.edu
618/ 453-1284
Job Opportunities
Be a part of one of the most popular student activities on campus. Competitive Sports employees develop professional and personal skills such as teamwork, communication, risk management, conflict resolution, event management, and working well under pressure.
Competitive Sports is always looking for motivated students to serve as sport officials for various sports. Interested applicants should visit the RSS employment page.
Frequently Asked Questions
How do I join a team?

Find the sport and then select the league you would like to join.
Find your team within the league or division, click "Join Team."

What is the difference between an open league and a co-recreational league?

An open league has no gender restrictions. For example, a team of five male players can play a team of five female players.
A co-recreational league has gender-based restrictions. For example, teams must have a minimum required number of both male and female players.

How many teams can I join within one sport?

Each participant may play for one open league team and one co-recreational team per sport (with the exception of Tennis, which allows for singles, doubles, and mixed doubles).

How do I participate if I don't have a team?

A free agent is a current SIU student or an RSS Member with a qualifying membership who wishes to participate in an Intramural Sport and is not currently a member of a team.
To sign up as a Free Agent, send your name, sport of interest, and desired level of competition to siucompsports@siu.edu. We will work with you to find a team.