Basecamp Events
Main Content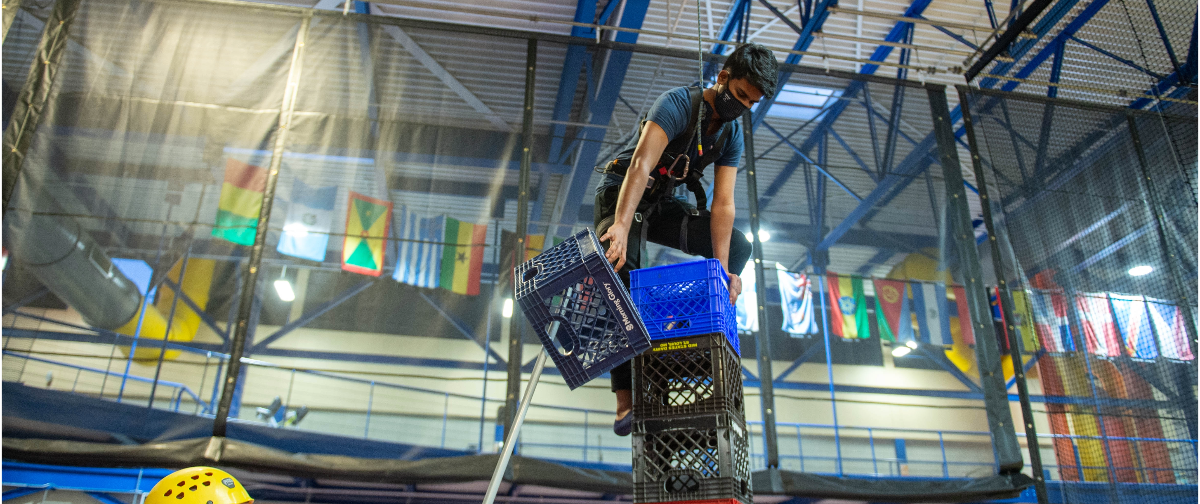 Hike of the Month
Uncover the natural beauty of Southern Illinois with Basecamp's Hike of the Month program. One Saturday a month, join us for a hike that deepens your connection to the outdoors and the local environment. Whether you're a seasoned hiker or new to exploring, this program offers a unique opportunity to discover, learn, and connect.
Trekking Tuesdays
"Trekking Tuesdays" – the ultimate adventure experience that takes you beyond the ordinary! Each Tuesday, prepare to embark on a thrilling journey where you'll not only conquer climbing, biking, paddling, and ziplining but also engage in unique challenges like milk crate stacking and slacklining.
 To learn more, email basecamp@siu.edu. Register by clicking each link. Transportation is provided for Trekking Tuesday events located outside of the Student Rec Center!