Indoor Climbing
Main Content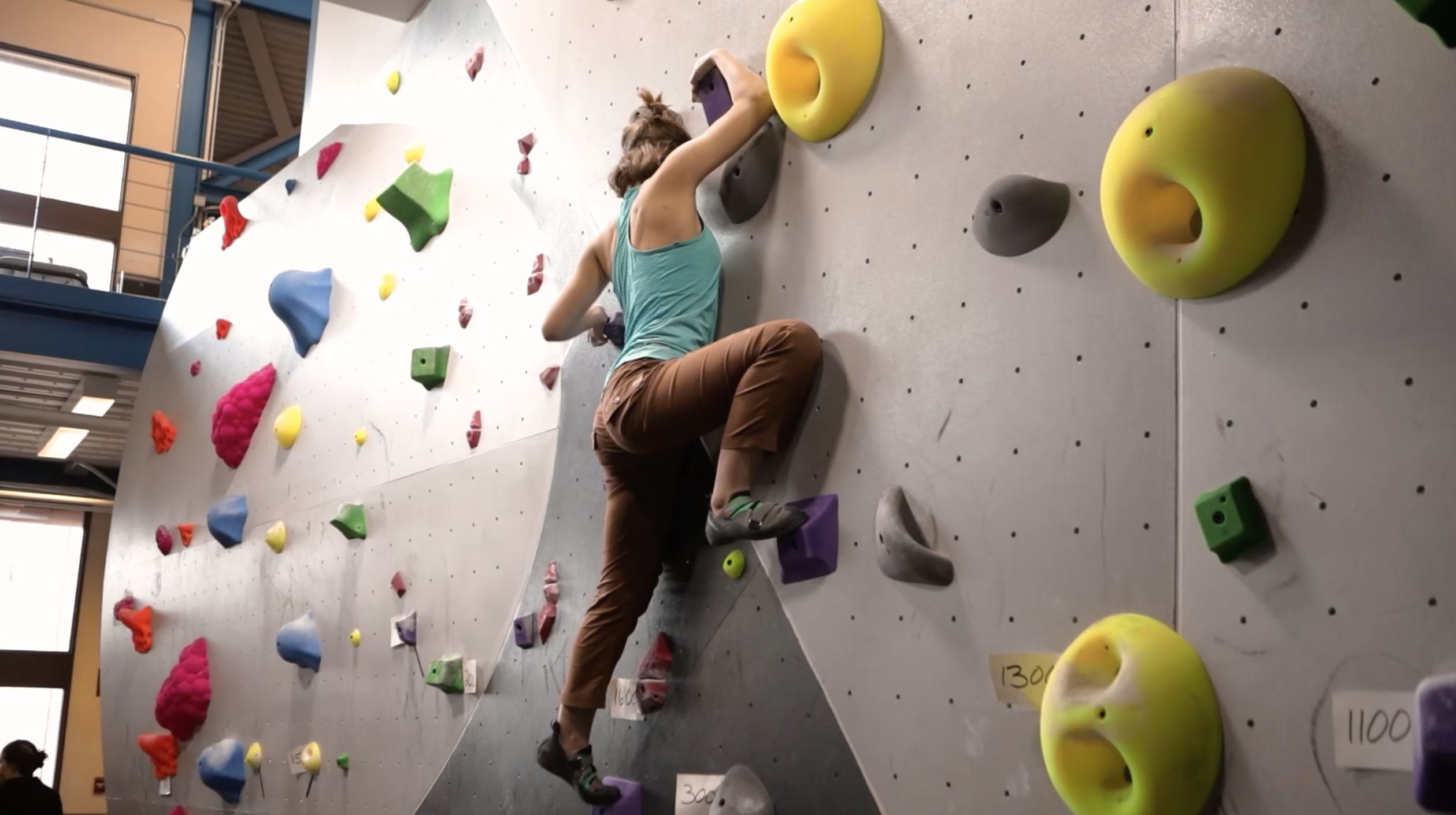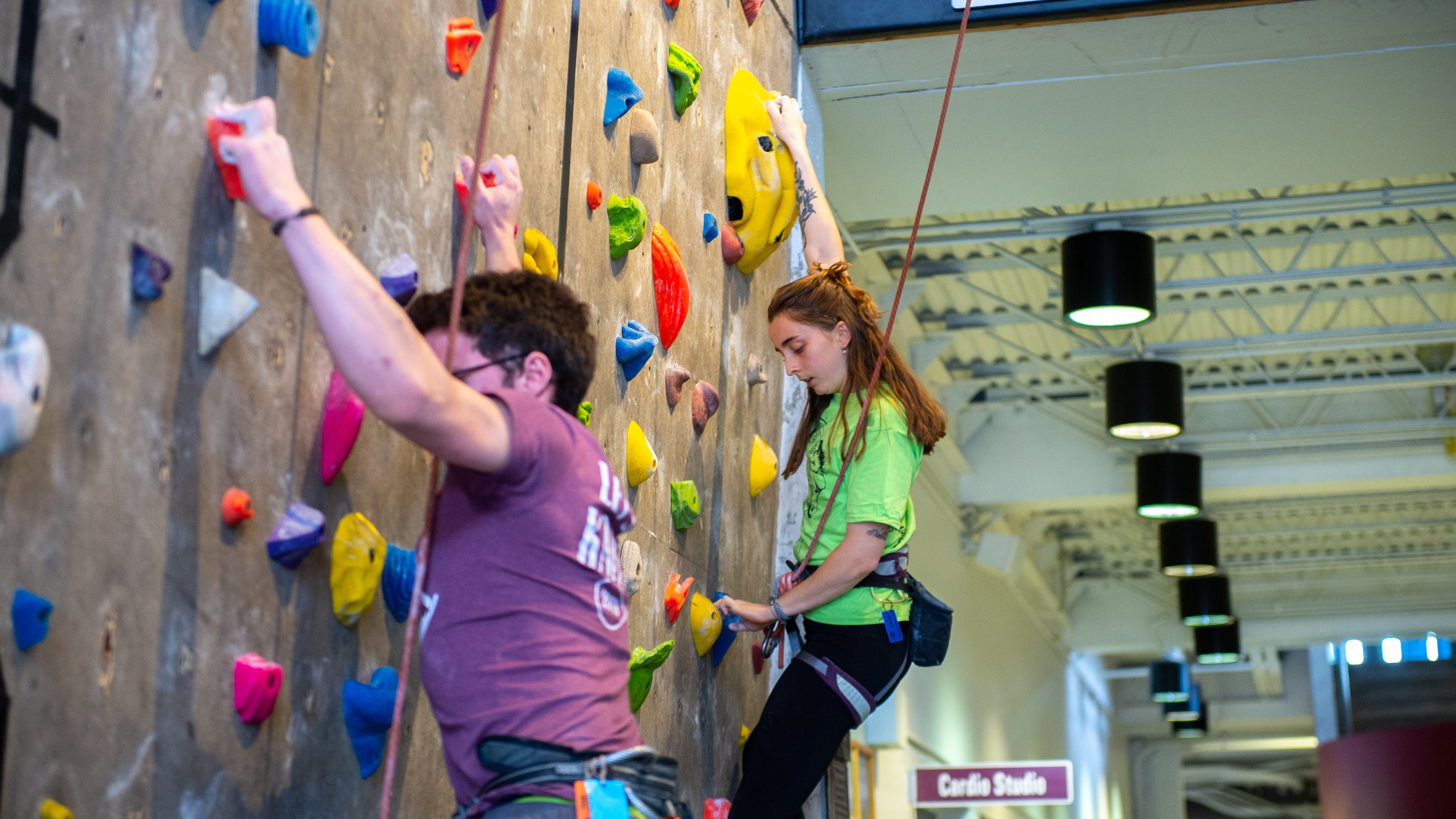 Climbing Wall
The routes on our 28-foot high indoor rock climbing wall are reset every semester. You don't have to be familiar with rock climbing or have your own equipment to use the Climbing Wall.
Fees:
Climbing Wall Facility: Free
Hardware: Free
Shoes: Free
Belay Check: Free
Bouldering Cave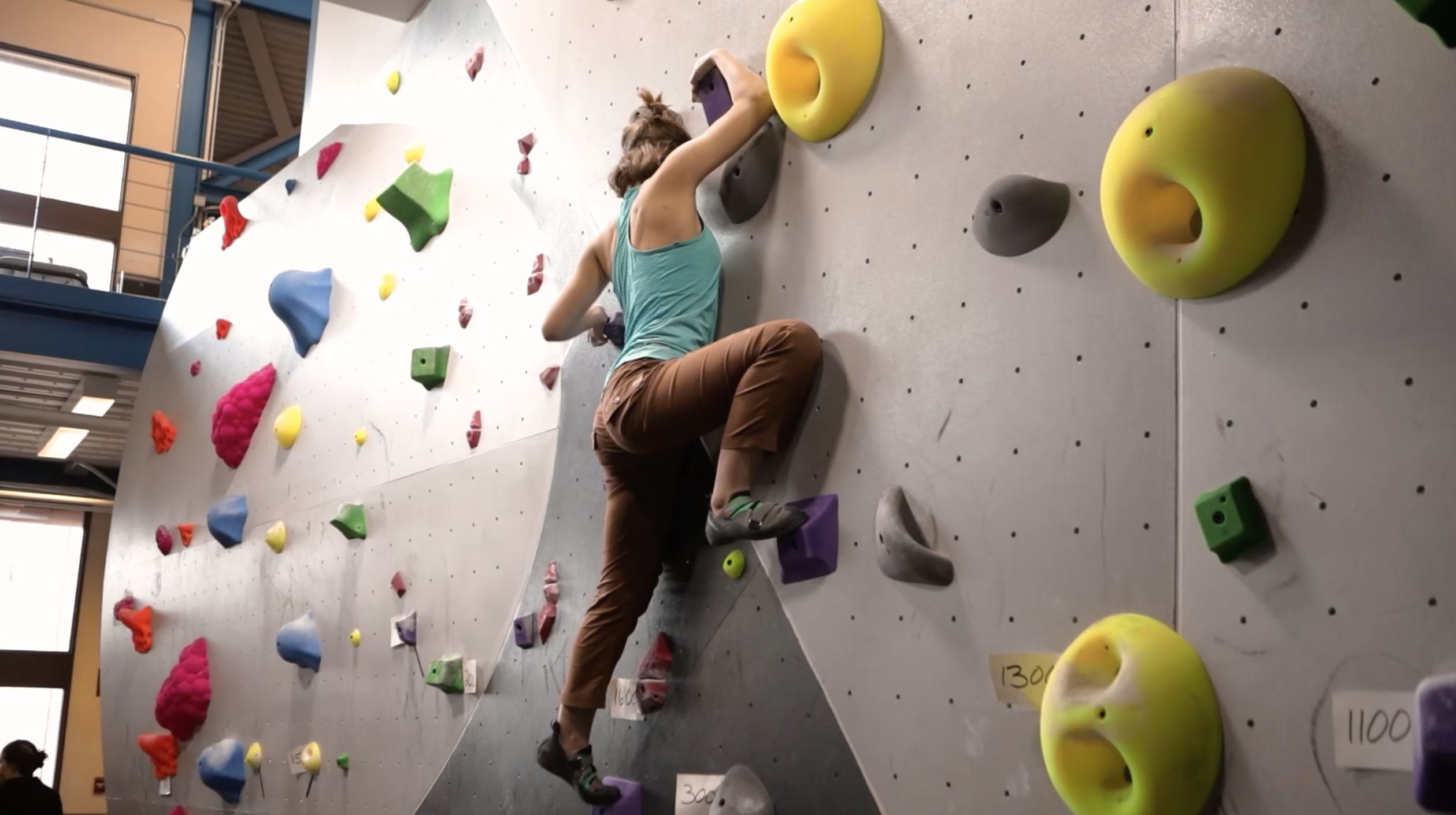 Climbing Wall
3 simulated faces including slab, overhanging, and vertical top sections.
New So iLL climbing holds provide a bright and dynamic climbing experience
Perfect Decent Auto-Belay system
Bouldering Cave
Getting the hang of climbing upside down is easy with the Bouldering Cave System. The Bouldering Cave includes overhangs from 45-90° and is located under the central staircase in the lower level of the Student Recreation Center.
Policies
Sign in at the Front Desk when climbing during operating hours. While climbing in the cave, sign-in on the clipboard!
Individuals are required to wear closed-toed shoes while climbing. Climbing shoes are available for rent at the equipment desk.
Climbers cannot utilize their own hardware. Individuals wishing to belay in the facility may utilize aperture style or assisted locking devices provided by Touch of Nature's Base Camp. These may be checked out at the equipment desk.
Climbers may not boulder past the designated line on the climbing wall. Individuals bouldering should have spotters.